1st Female Mini Soccer Star for Coca-Cola
---
More than a passion the Mini Soccer Stars in Brazil became a collector's item. Over every World Cup people have been collecting Mini Soccer Stars. Of course only the male player were producced. In the World Cup of 2018 Coca-Cola stopped producing them. We decided to complete the Mini Soccer Stars collection with the rarest mini-player of all: A female one.
We created the Mini Soccer Star of the player Debinha and launched a social media challenge to win her mini figure using some of Coca-Cola's top influencers.
Maísa Silva, Bruno Gagliasso e Luisa Sonsa are huge Brazilian actors and influencers that helped the fans to win the 1st Female Mini Soccer Stars.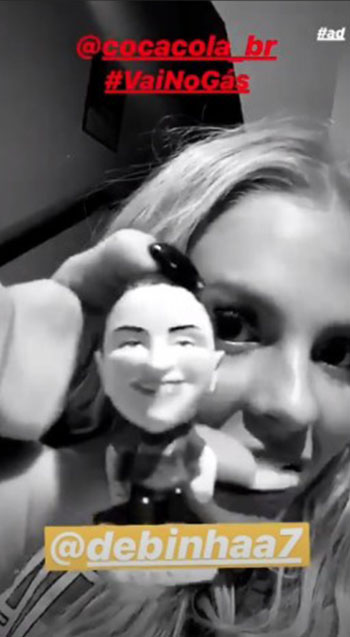 My point of view: It's an honor to remake a remarkable icon of my childhood in partnerchip with a huge brand such as Coca-Cola. We had the idea and there were several tecnical issues but Coca came along with us and made it happend.


Featured on ︎ O Globo, Geek Publicitário, UOL, PropMArk, MKT Esportivo, Justiça de Sala, Itupeva Agora, AdNews, IG, Virgo, Inteligemcia, Redepara, Campinas, Agencia Why, Educadora FM, Promoview & NH.


--
Creative Direction: Renata Leão
Art Direction: Lara Roncatti, Isabelle Ramos
Copywriter: Heloisa Ribeiro
Agency: Wunderman Thompson
Client: Coca-Cola